Amber Hoopes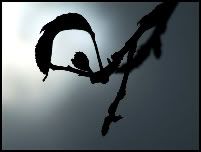 Missing Since:
September 14, 2001 from her Bonneville County home
Age When Disappeared: 20 years old

20-year-old Amber Hoopes was taken from her grandparents' Bonneville County home, next to the family's business, Classic Truck and Auto Body. Mark Keith Hescock is the prime suspect. He's a former employee of Classic. He shot himself during a chase with deputies after he abducted a 14-year-old girl in June of 2002. And any hope of getting answers to what he may know about Amber's death died with him.

Amber Hoopes' family believes she died shortly after her abduction. Hevenlee Hoopes, Amber's Mother: "I knew shortly after she was taken that, you know, I had a spiritual confirmation that she was gone and that's given me a lot of peace because I didn't want to think about her being hurt." For Amber's mother , He>venlee, she had to deal with her emotions quickly so she could be strong enough to be a good mother for Amber's younger brother and sister. She says she has peace.

Brent Hoopes, Amber's Father: "Don't let yourself get in such a depression that you're no good to yourself and others- so- find that closure any way you can. Even if you don't get all the answers." And this family does not have all the answers for what happened to amber. Her aunt Audra says she doesn't have closure right now.

Audra Burgener, Amber's Aunt: "People have said, Audra, gosh, it's almost six years- you've got to get over it. You never, ever get over your loved one being taken from you." But she stays happy because that's what Amber would want.

The family agrees, finding Amber's body would help, but, it could raise more questions than answers, and some don't want to know more details about how she may have suffered. Even without a body to bury, they have a memorial in a local cemetery to visit on her birthday, holidays and other special occasions.

Brewster Hoopes, Amber's Brother: "It's one of those that you just got to deal with what we have. Got to stay positive and you just can't let things really bring you down. I mean, you don't want to forget. Same time you don't want it to run your life." At the Hoopes home, Hevenlee has reminders of Amber throughout the house. In one room, shelves that hold Amber's cell phone, her high school diploma and pictures. Hevenlee Hoopes, Amber's Mother: "Things that she treasured, and I wanted to display them and some of her dresses when she was in dance and her little cabbage patch doll and just hings like that I really wanted to display those."

One positive thing Audra did in memory of her niece was push the Idaho Legislature to set aside every September 14th as Idaho Missing Persons Day. Audra Burgener, Amber's Aunt: "I want people to remember that my niece is still missing and that there are still 202 if not more missing people here in Idaho. In my heart for me it makes me feel better to do something for the missing people."

Audra is willing to help anyone else who may be going through a similar loss. Even if they just need a shoulder to cry on. This family is closer because of this tragedy. And they talk about Amber all the time. With a suggestion from Audra Burgener to take her cause to a wider scope, she asked U.S. Senator Mike Crapo to help create Senate Resolution 112 to designate every April 6th as National Missing Persons Day.